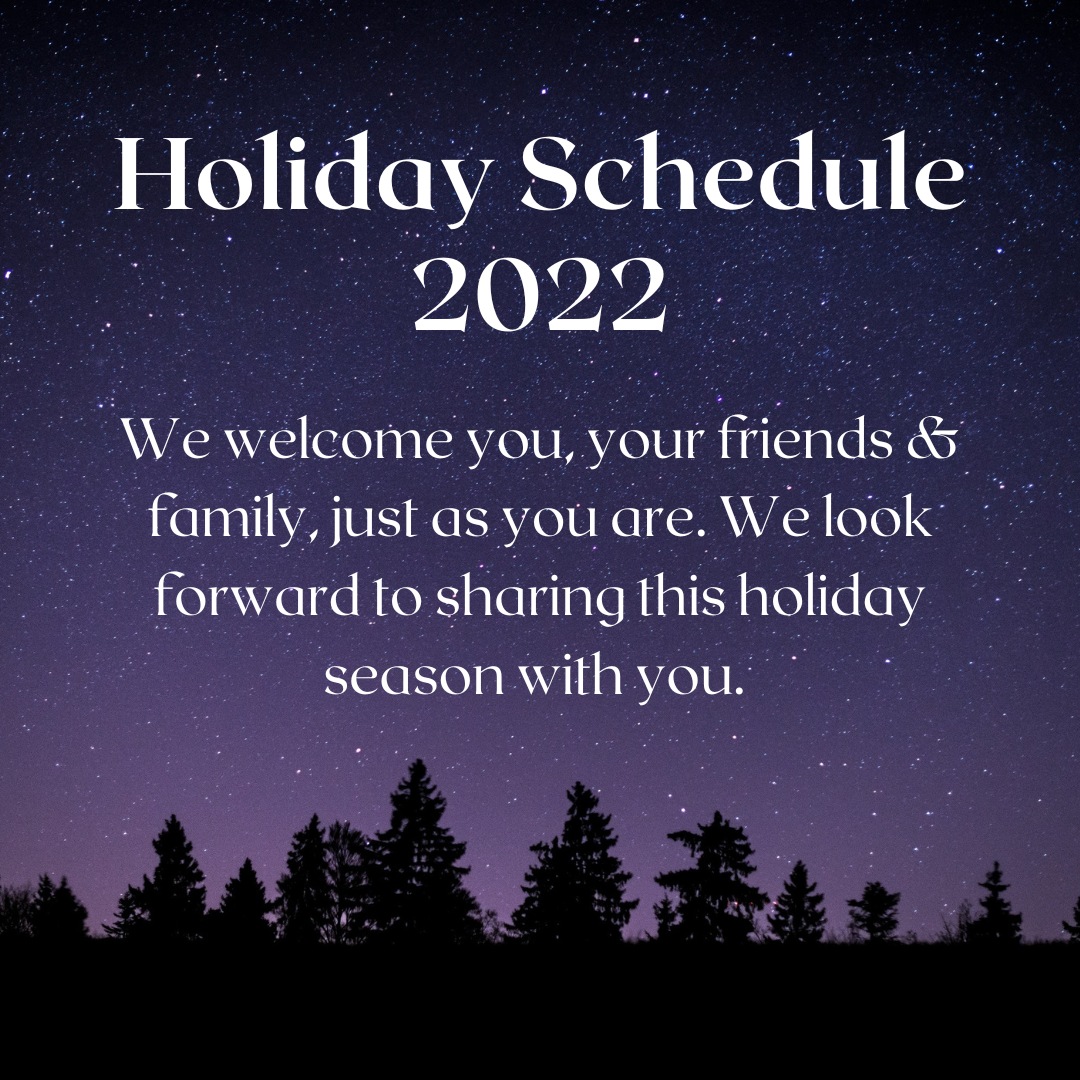 All Sunday services begin at 10 AM. Unless noted otherwise, all services are in-person and online
Sunday, 12/4: Worship, Religious Ed. & Connection
Sunday, 12/11: Greater Good Service, Intergen (all ages)
Saturday, 12/17: Winter Solstice Outdoors, 6 PM & 8 PM (rain date 12/18 same times) Kindly register here.
Sunday, 12/18: Holiday Blues Service (no RE; Family de-stress time) & Connection
Saturday, 12/24 Christmas Eve Services:
3 PM Families with young children in Chapel (in-person only)
6 PM Traditional Candlelight Service in Sanctuary
8 PM Candlelight and Rock Service in Sanctuary
Sunday, 12/25: Cookies and Singing
Sunday, 1/1/2023: Yoga Service
Worship Themes 2022-23
Jan. 15 – Mar. 4
FROZEN
Boundaries
Mar. 5 – Apr. 22
MUDDY
Slogging with Spirit
Apr. 23 – Jun. 4
BLOOMING
Unfurling Desire
This year, instead of monthly themes, we're experimenting with another kind of rhythm, slowing down the monthly turnover and placing ourselves into the natural world around us. These thematic seasons center our biggest communal celebrations and are longer—seven weeks each—allowing us to delve more deeply. While the weather in Rochester can be unpredictable, we hope that this way of grounding our collective spiritual lives with the turning of the year will weave us ever more tightly into the fabric of interdependence.
Additional recordings of recent online worship services are available on First Unitarian's YouTube Channel. Subscribe to the channel for future notifications!
For sermon recordings prior to March 15, 2020, many are available via Dropbox. Email us your specific request and we'll do our best to find it for you.