Social Justice is a cornerstone of the Unitarian Universalist faith – a faith that demands justice, equity and compassion in human relations. At First Unitarian we are committed to work in partnership to end racial, social, environmental and economic injustice within our own community, and beyond.
CALLS TO ACTION – MAY 2021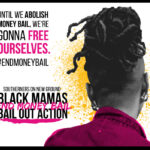 Support Black Mama's Bailout
Learn more here or contact Meghan or Kristi from our Criminal Justice Ministry.