REV. SHARI HALLIDAY-QUAN
SENIOR MINISTER
Shari was loved into being by a large extended family in Los Angeles made up of white folks, Chinese immigrants who did not come here "the right way," Latinx and multiracial cousins, civil servants, a stunt driver, workers in the gig economy before we called it that, and so many other multitudes. Shari has spent most of the last fifteen years in New York City and during that time received a BA in Economics at Fordham University and a Masters of Divinity at Union Theological Seminary, studying in both places the imperfect science and art of how to do a lot with a little. Prior to beginning as senior minister of First Unitarian Church of Rochester in August of 2019, Shari trained at and served congregations, hospitals, and community settings in San Francisco, Brooklyn, Manhattan, and the Bronx. Shari's wife Elisabeth is an opera singer and founding member of Rhymes With Opera. They share their home in Rochester with a 17-pound cat named Hildegard, visiting family and friends, and never enough houseplants.
REV. MARGALIE BELIZAIRE
ASSISTANT MINISTER OF PASTORAL CARE & ADULT SPIRITUAL DEVELOPMENT
For Rev Margalie, Unitarian Universalism has been lifesaving.  She became a UU about seven years ago following the advice of a friend to "check them out." She has not looked back. Rev Margalie is Haitian-American and grew up in Miami, Florida in a large family with seven siblings. She has lived on at least three continents and has been introduced to numerous cultures and languages. She recently graduated from Meadville Lombard Theological School with a Master of Divinity degree.  Rev Margalie also has a Master of Science in Healthcare Administration and a Bachelor of Arts degree in Psychology. Prior to the ministry, she was a Social Services Administrator who worked with people with various marginalized identities, including developmental disability, domestic violence victims, children placed in foster care, etc. Before joining First Unitarian Church of Rochester  as Assistant Minister, she was a Learning Fellow with The Church of the Larger Fellowship as well as a Ministerial Intern with The Unitarian Church in Westport, and a chaplain at Saint Francis Hospital. Rev Margalie is presently uncoupled and shares her home with two kittens, Fire and Phoenix.
SHEILA SCHUH
DIRECTOR OF RELIGIOUS EDUCATION
Sheila Schuh, CREML, is the Director of Religious Education at First Unitarian Church of Rochester, NY, and has served over 15 years. She has recently authored Jubilee Kids, served on the UUA's creation team for the Lifespan Faith Development Accountability Assessment Tool, and develops ongoing offerings on Race, Racism, and Relationships at our congregation.
She was the 2018 Gould Lecturer, "UU Sniffing Salts," and has won awards for intergenerational worship and writing. Sheila has served LREDA in a number of roles, which currently include being a mentor and member of the LREDA Fall Conference Planning Team. Sheila's priorities are inclusion, building restorative systems, non-violence, and supporting parents in their roles as spiritual guides. To relax, she loves to run, play volleyball, dance, climb trees, x-country ski, and spend time with her three children and her partner, Ed!
THOM SNELL
MUSIC DIRECTOR
Hailing from Northeast Ohio, Thom holds a Master of Music in Conducting from the University of Toronto and a Bachelor of Music in Sacred Music from Westminster Choir College. As a baritone soloist, he specializes in baroque oratorio and American art song.
He has performed as a choral singer with the world's leading orchestras, including the New York Philharmonic, Philadelphia Orchestra, San Francisco Symphony, and Staatskapelle Berlin. When he's not making music, Thom enjoys baking, textile arts, and researching prohibition-era mixology.
KIMBERLY JOY
DIRECTOR OF BUSINESS OPERATIONS
Kim is a native of Rochester with a B.S. in Communication from the University of Buffalo and an M.S. in Human Resource Development from Rochester Institute of Technology. Kim spent the majority of her career in the field of Human Resources in healthcare manufacturing and delivery organizations. She is the church's Director of Business Operations and is responsible for Finance, Information Systems, Facility and Grounds Maintenance, Human Resources and Risk Management. Kim values the mission of the Church and is proud to support an organization that actively and generously gives back to the Rochester community, and other communities and organizations that share this mission.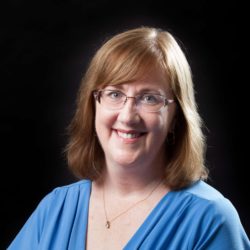 CAROL ANNE CLEARY
SENIOR OFFICE ADMINISTRATOR
Carol Anne is a native of Rochester and a graduate of Nazareth College. She has held previous administration positions at Nazareth College, Hochstein Music School, and the University of Rochester's Eastman School of Music. Carol Anne joined the staff at First Unitarian in 2012 and is an active member of the national Association of Unitarian Universalist Administrators. She volunteers for the Rochester Area Interfaith Hospitality Network (RAIHN), the UU/Schools Partnership Backpack program, and our Religious Education program. Her hobbies include photography, music, reading and hiking. Carol Anne lives in Rochester with her daughter, Sarah, and their incredibly adorable cat, Chloe.
SHANNAN FOOS
MEMBERSHIP COORDINATOR
Growing up in Puerto Rico, and raised in a fundamentalist Christian religion, Shannan found Unitarian Universalism to be a sacred community that encouraged and supported her true beliefs and values. Shannan has been a very active member of First Unitarian Church since 2011. In her role as Membership Coordinator, Shannan's ministry extends to all members and newcomers, and the Hospitality Team. She is very passionate about Unitarian Universalism, helping members and newcomers connect deeply with First Unitarian, and making sure members are spiritually fed.  Celebrating membership millstones, getting to know our members, teaching Starting Point, and welcoming newcomers are some of Shannan's favorite things!
Shannan has a Master's Degree in School and Mental Health Counseling and has worked at various organizations and school districts in the Rochester area. She has two daughters with her husband Mark, and a beloved pug named Percy. Shannan loves to swim, visit local museums, play board games, work in the garden, read and give out lots of hugs!
CLAUDIA PECK-KIOUSIS
OFFICE ASSISTANT & ADMINISTRATIVE ASSTISTANT TO LEAD MINISTER
EMMA HALE
DIRECTOR OF JUNIOR YOUTH MINISTRY AND RELIGIOUS EDUCATION ADMINISTRATOR
Emma joined the Religious Education staff of First Unitarian in September of 2010. She grew up in the congregation and participated in OWL and Coming of Age. She also took on a youth leadership role during her time in Youth Group, serving on CALF and organizing and running youth conventions and a youth chaplaincy training. Emma has taken on many roles during her time at First Unitarian, and currently works as the Assistant Family Welcome liaison and assists RE director Sheila Schuh in leading workshops for grades K-5. Emma brings her passion for the programs that RE offers and her own experiences from having grown up in the church to her position, and deeply values the work that she does. In her time away from church, Emma is a full time key holder at Parkleigh, enjoys reading, listening to music, and spending time with her cats and husband.
John was born and raised in Rochester. He enjoys reading, music, and running.
A native of Texas, René moved to Rochester in 2018 after residing in the Pacific Northwest for twenty seven years, finding the cost of living too good to resist.  His background includes cash management, medical billing, and accounts receivable reconciliation.  In his spare time, he can be found playing with his dachshunds, working around the house, or when mood strikes, breaking out the chalks to draw.
REV. MOLLY BREWER
YOUTH MINISTRY COORDINATOR
Rev. Molly grew up unchurched in Portland, Maine, and nursed passions for visual arts, religious study, writing, leadership and social change, and history from a young age. As an adult, a local Unitarian Universalist church in Portland was the first church they ever attended, and she and their husband felt instantly at home; identifying her call to ministry followed soon after. Rev. Molly identifies as both UU and Pagan polytheist, graduated from Meadville Lombard Theological School, and served as the ministerial intern of the First Universalist Church of Auburn, Maine, and as a small group facilitator with the Church of the Larger Fellowship. Their ministry interests include size justice, neurodiversity inclusion, and creating worship and ritual in collaboration with other passionate liturgical artists. Rev. Molly is beyond excited to begin with First Unitarian's Religious Education staff as the Youth Ministry Coordinator. She knows this year presents unusual challenges in terms of what we can do together in person, and also views this as an opportunity to build deep commitment, resilience, and interconnected community across distance.
KYRILL GILL
JUNIOR HIGH ASSISTANT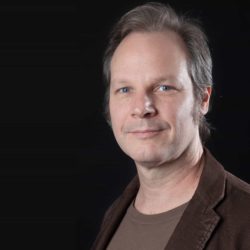 WAYNE HOLT
COMING OF AGE ASSISTANT
Wayne came to Rochester many years ago to attend RIT, and stayed because of the beautiful weather (really, he likes it) and lovely people. He has been involved with our church RE program as a Youth Coordinator, Coming Of Age Assistant and volunteer OWL facilitator. If you want to hear a story, just ask, he has plenty!
JAN COOK
MINDFULNESS EDUCATOR
Jan is deeply honored and excited to work with Sheila, parents, youth and staff to integrate mindfulness practices and adult spiritual development with our RE programs. Jan has a Master's degree in Education, is a certified Body-Mind Centering® practitioner, registered somatic movement educator, and an ordained Buddhist Minister. She teaches embodiment and mindfulness programs both locally and nationally in a variety of contexts, and continues to study with leaders in these fields. Joining First Unitarian 13 years ago was an opportunity to put her spiritual life in the foreground of this inquiry. She has been in a rigorous study of Buddhist teachings and practice with a Tibetan lama/scholar, Anam Thubten and many western dharma teachers. For the last 12 years she has been integrating the love of community and working for social justice with the depth of Buddhist tradition and practice.
MELISSA BOYACK
CONTEMPORARY WORSHIP ASSOCIATE
Melissa has been a leading member of house band Orange Sky since 2010. Her background spans a number of disciplines including musical theatre, fine art, graphic design, writing and communications. She currently serves as the lead singer and manager of Orange Sky and is the producer of our monthly Soul Assembly services, a high-energy Saturday night "happening" featuring contemporary music, video and other art forms.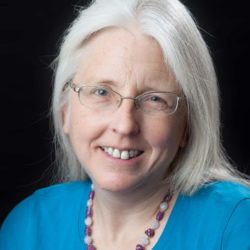 VICTORIA ROBERTSON
UU/SCHOOLS PARTNERSHIP COORDINATOR
Vicki grew up in the Chicago suburbs and Northern Wisconsin, and has a BS in Electrical Engineering and Economics and worked at Kodak Park for 17 years. She and her husband,Ted, live in the Highland Park neighborhood in the city. Her children attend city schools, and that began her journey as an education advocate for city kids. Vicki has served on various boards and committees from nursery school to the district level. Vicki believes that while city schools have many challenges, they have provided an excellent education — both academically and socially for her children – James and Julia.  As UU/Schools Partnership Coordinator she is thrilled to help place volunteers at Schools 22 and 15 to help the students, but also so the volunteers can learn from the students and the schools. Vicki joined First Unitarian in 2010 and is an active member of the choir and social justice work. In her spare time she races sailboats and takes walks in Highland Park.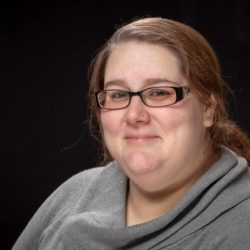 EMILY SANJANWALA
AV TECHNICIAN
Emily grew up in Canandaigua, where she lives with her husband, Andrew. They have a beagle, three cats and an African Sulcata Tortoise. They are expecting their first child in October 2018!
Emily participated in the Technical Theater program available at Canandaigua Academy from 1998-2002, where she was fortunate to work with the Rochester Broadway Theater League, Rochester City Ballet and the International Alliance of Theatrical Stage Employees (IATSE Local 25) in venues such as CMAC, Eastman Theater and the Auditorium Theater.
In her spare time, Emily enjoys reading, crochet and playing video and board games with friends.
REV. LYNN ACQUAFONDATA
AFFILIATED MINISTER
Lynn M. Acquafondata works as a licensed mental health counselor at the Pastoral Counseling and Family Therapy Group and Crossbridge Counseling providing therapy for individuals, couples and families. In addition she created the Congremap model to consult with congregations facing a variety of challenges.
Lynn is an ordained Unitarian Universalist minister who has served congregations in other states and worked as a chaplain in hospital and hospice settings. She hold a Doctor of Ministry and a Master of Counseling degree. Lynn lives with her husband and two dogs. She is the mother of two adult sons.
REV. LIBBY MOORE
AFFILIATED MINISTER
Libby was ordained by One Spirit Interfaith Seminary as an Interfaith Minister in 2011 and was certified by One Spirit as a spiritual counselor two years later. A life-long Unitarian, Libby joined First Unitarian Church in 1984, as soon as she moved to Rochester. Her greatest passion in church is small group spiritual development, especially UU Wellspring. Outside of church, visiting her grandchildren and paddling her kayak or riding her bike keep her happy and content.
REV. TINA SIMSON
MINISTER EMERITA
Rev. Tina faithfully served First Unitarian for eight years as Minister of Spiritual Development and Pastoral Care, before retiring in June 2018. In retirement, she facilitates UU Wellspring, a spiritual deepening program for UU congregations across the US. She has a spiritual counseling practice and advocates for the wellbeing of children through The Children's Agenda/Interfaith Collaborative.
Tina is an Interfaith Minister, ordained through One Spirit Interfaith Seminary and certified in Spiritual Counseling. She is an Associate Member of the UUMA.
She travels this life with her soulmate Joe, her dear children, abundant grandchildren and her delightful dog, Roscoe.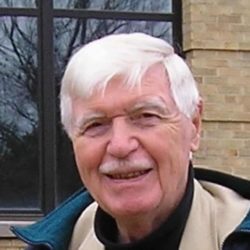 REV. RICHARD S. GILBERT
MINISTER EMERITUS
The Rev. Dr. Richard S. Gilbert retired in 2005 after serving 44 years in the Unitarian Universalist ministry in Cleveland, Ohio, Golden, Colorado, Ithaca, New York, and for 32 years at the First Unitarian Church of Rochester, New York. He received an M.Div. from St. Lawrence University Theological School, a D.Min. from Colgate Rochester Divinity School, and honorary doctorates from St. Lawrence University, Meadville Lombard Theological School, and Starr King School for the Ministry.