Our church building is widely recognized as one of the most architecturally significant structures in the Rochester area. Designed by Louis Kahn, it is regularly visited and studied by architects, students, and tourists from around the world. In 2014, the church was added to the list of U.S. National Register of Historic Places. 
The extensive garden areas that surround the First Unitarian Church were developed over the past thirty years largely through the efforts of the late Madlyn Evans. Volunteer gardeners provide the majority of the care of the gardens. 
To learn more about our building and gardens, please explore the extensive Wikipedia page about our church, which includes a great deal of information about the building. Church member and historian Bill Fugate also created this slideshow which tells the story with images of the construction and architecture of our building.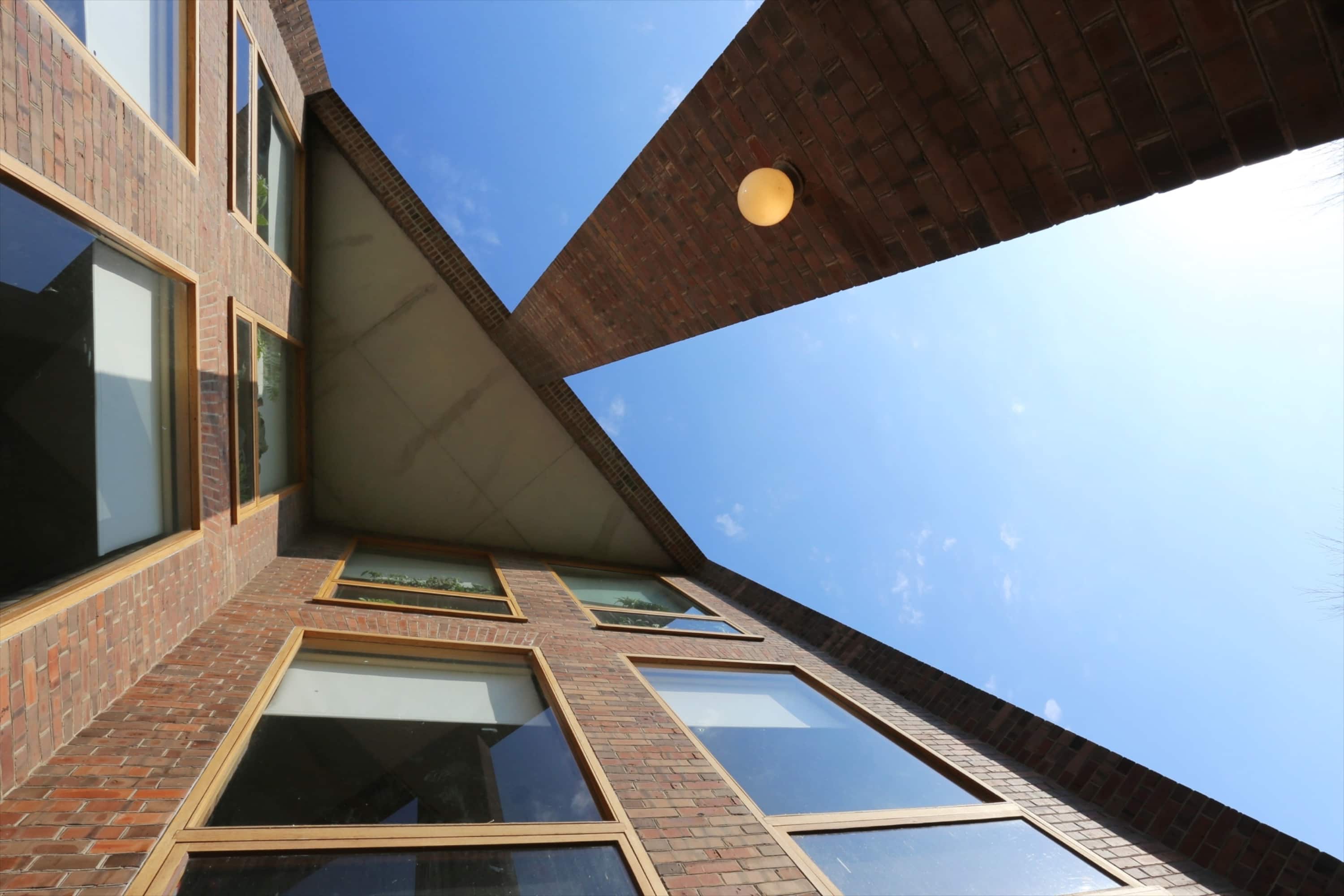 LOUIS KAHN
ARCHITECT
"Architecture is the thoughtful making of spaces. It is the creating of spaces that evoke a feeling of appropriate use." – Louis Kahn
Our Louis Kahn building has been described as one of "the most significant works of religious architecture of the [20th] century" and as "the only building of international significance" in Monroe County. It is regularly visited by architects and students from all over the world.
To learn more about Louis Kahn, check out the Louis Kahn Wikipedia page.