This Ministry endeavors to educate the congregation on environmentally responsible activities, such as switching to renewable power, driving hybrid or electric vehicles, eating less beef/pork, and basically reducing consumption, reusing and recycling. We also advocate for legislation to reduce global warming. Be sure to check out our Facebook page!
Contact: John Keevert or Susan Steepy
First Unitarian's Criminal Justice Ministry provides opportunities for the congregation to partner with community organizations to address anti-racism and related issues in our criminal justice system that have affected the citizens of Rochester for generations.
Together we advocate for changes in solitary confinement, bail reform legislation and monitor implementation of the Raise the Age bill. Within the congregation, we also create educational opportunities in collaboration with the ministries of Adult Spiritual Development and the Religious Education.
The work of this ministry and its allies depend on volunteers and advocates. Please join us!
Contact: Meghan Garvey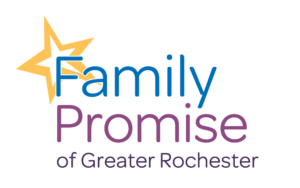 Family Promise of Greater Rochester (FPGROC, formerly RAIHN) is a not-for-profit, interfaith, culturally-competent organization that assists families to achieve sustainable independence by supporting them with tailored services including shelter, food, personalized case management, and a diverse network of caring volunteers. First Unitarian is one of over 35 participating congregations locally.
This volunteer program at First Unitarian is for all of us – singles, couples, families, elders, teens, classes and small groups. Please contact us if you are interested in helping with a future rotation or for more information about RAIHN.
Contact: First Unitarian FPGROC Team
For over 30 years, the UU/Schools Partnership has worked to positively affect student outcomes, both academic and social, at Lincoln School #22 and Children's School of Rochester #15. Our volunteers work to build students' reading and math skills in small groups or individually. We partner with teachers for extended learning in a variety of clubs, enriching activities and events. We invite you to join us in this important and rewarding work!
Contact: Joe Simson or Andrea Porter
The Honduras Partnership supports a relationship among our congregation, the Global Health Program of Family Medicine at University of Rochester Medical Center, and the people of San Jose, San Marcos de la Sierra, Intibucá, Honduras. We work together to improve the quality of life for this 2,000-member community.
This relationship has educated the youth and members of the congregation about injustices in the lives of our southern neighbors. As such, projects have involved including middle and high school scholarships for over 100 Honduran students, curriculum development and delivery to the 35 elementary school teachers in the region, development and delivery of improved cook stoves, latrines, and improved water availability and filters.
Contact: Barbara Gawinski