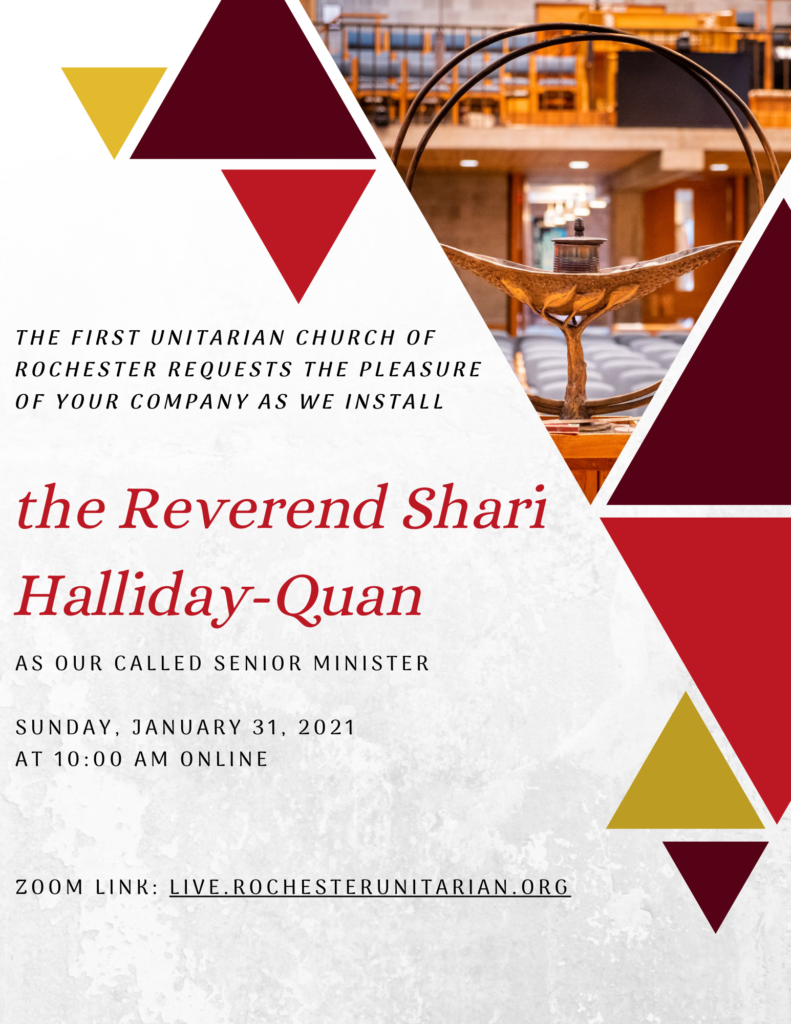 Sunday, January 31 at 10:00 AM
The Installation of our called lead minister, the Rev. Shari Halliday-Quan will take place.
Originally scheduled as an in-person service in March 2020, this special ceremony is an important spiritual acknowledgement and demonstration of commitment for both the called minister and their congregation. Let's all be there!
All are welcome to attend via Zoom.