The first Unitarian Buddhist Fellowship is a growing practice community that welcomes people of all faith traditions. Unitarian Universalist (UU) experience with Buddhism has a long history that is rich and varied. Both traditions honor the beliefs people hold based on their own experiences and understandings.
The fellowship is grounded in personal experience and shared inquiry into Buddhist practice and teachings as we live our church mission to "Listen deeply to others and ourselves, open to wonder and transformation, serve together with love and humility" We offer opportunities for ongoing meditation, retreats, study, and discussion to support mindful engagement into our personal endeavors, the church community and the world.
For information, or to become involved, contact any one of the following:
Turning Inward: Listening to Our Deepest Selves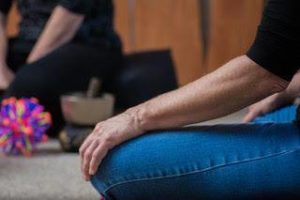 Between worship services from 10:40-11:15am, September to May
The First Unitarian Buddhist Fellowship offers an ongoing opportunity those desiring silent time between services for reflection, contemplation or meditation.
We gather in the Thoreau Room (2nd floor, Room 200), sharing silence as we listen to the voices of our hearts.
Contact: Linda Sloyer
Silent Meditation
Mondays 7:30-9:00pm
Cost:$1 per session (no one turned away from lack of funds)
Participants take part in a 40 minute meditation that may involve sitting and/or walking. This is followed by a closing and discussion time. All are welcome. Pillows, bolsters and benches are provided.
Contact: Gail Gucker or Paul Suwijn
Meditation Classes with Jan Cook
Three times a year, ordained Dharma Teacher, Jan Cook, offers classes and practice sessions for our growing practice community.  She is ordained in a Tibetan lineage, but embraces all paths as foundation for her teaching. Jan offers Beginning, Deepening and Ongoing Meditation classes.
For the current schedule, rates and registration, contact Carolyn Steinkirchner via email or 585-381-6757. To contact Jan Cook directly, email or call 585-381-6757.
Buddhist Study Groups
These weekly meetings involve a brief check in, meditation, and a study of Buddhist philosophy and practice. The bulk of the meeting is devoted to a detailed discussion based on a Buddhist book chosen by the group. Discussion often involves personal life reflections. The groups are limited in size to facilitate discussion. When the groups are full, names are taken for a waiting list and if there is enough interest, a new group may be formed. Please contact the facilitator for more information.
Thursdays 9:00-10:30am: Contact Hugh Mitchell
Tuesdays 4:00-5:00pm: Contact Eleanor Newton
Parenting as a Spiritual Practice: September to June one Sunday a month. Parents of all age youth explore mindfulness practices and non-violent communication within their families. Contact Sheila Schuh
Additional Opportunities
On an occasional basis the First Unitarian Buddhist Fellowship sponsors:
Meditation retreats at First Unitarian Church, or as a trip to local retreat center.
One time programs streamed from well known teachers.
Worship services based on contemplation, meditation and listening to the quiet within.